Fox News has canceled "Lou Dobbs Tonight," the program hosted by one of Donald Trump's most ardent defenders, the Los Angeles Times reported Friday.
Dobbs, 75, praised Trump on a nightly basis, excoriated the former president's perceived enemies and promoted the false claim that the 2020 election had not been decided fairly by the American people.
Dobbs's show, which ran twice each weekday night on the Fox Business Network, will be broadcast for the final time on Friday, the Times reported. On Thursday, Fox News, Dobbs and two other hosts — Maria Bartiromo and Jeanine Pirro — learned that that they were being sued for $2.7 billion by Smartmatic, a voting machine manufacturer. All three hosts regularly cast doubt on the election results and implied wrongdoing on the part of the company.
Former President Trump released a statement Friday in praise of Dobbs.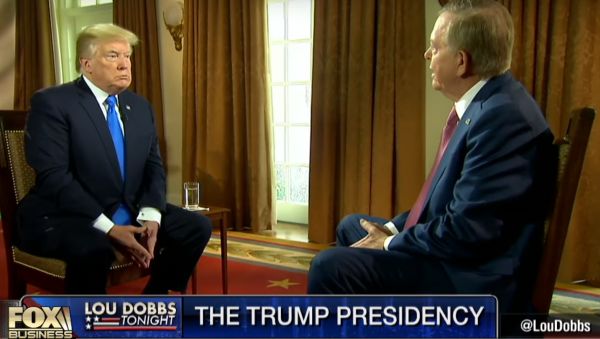 "Lou Dobbs is and was great. Nobody loves America more than Lou. He had a large and loyal following that will be watching closely for his next move, and that following includes me," Trump said in his statement.
In December,
Read more: http://hispanicamericans.com/top-news/180283-fox-news-cancels-lou-dobbs-s-show